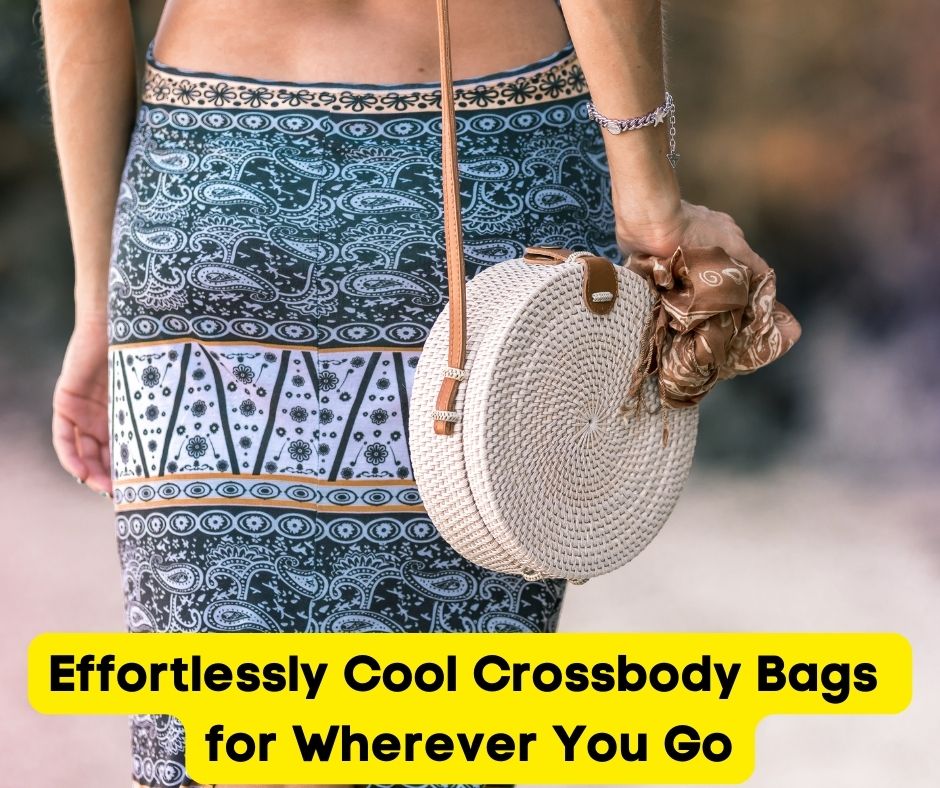 Effortlessly Cool Crossbody Bags for Wherever You Go
A crossbody bag
When it comes to bags, indeed the diversity is large. They come in various sizes, shapes, and uses. So, crossbody bags as the name itself implies is a type of bag having a long shoulder strap intended to be worn diagonally across the body.
Features you would love of a crossbody bag
The fact that these bags are lighter and more compact than large shoulder bags or totes makes them one of the most desired qualities since they are easy to wear all day. No matter where you work, a bag is a must for moving yourself and your possessions to a location where you can efficiently and stylishly focus on your work. Why not carry a crossbody bag with your belongings instead?
Another bonus of wearing it across the shoulder is that it makes it more difficult for someone to steal it because they couldn't just take it and flee. They would have to take it out of your entire body. Crossbody bags are best used for personal requirements since they have various designs. For a night out, you may get a compact crossbody bag that will hold your wallet, some cosmetics, and an emergency flask. So, you can see for yourself why shoulder bags are ideal in a multipurpose way.
Crossbody bags are for everyone
They come in a variety of stylish designs and complement any kind of party dress, club outfit, or dinner clothing, so this is often a woman-only item. Men, don't turn your heads just yet! You may choose from a variety of crossbody bag designs, from basic black crossbody purses to those that have several colors.
Varieties of the bag
You have a lot more stylistic options because crossbody bags fall under a much larger category than many other types of bags. Crossbody purses are available in pretty much every size or color you could imagine. There are options available for you, whether you want a little, candy-pink bag that can be used as a clutch or a huge, star-patterned bag that can fit your favorite book.
It's very trendy to use buttons to give your crossbody purse a unique touch. Think about creating some on your own and attaching them to your bag's strap!
Eco-friendly crossbody bags
Getting an eco-friendly crossbody purse is one current trend. These come in the same variety of designs as other purses, but they also benefit the environment. These bags are frequently constructed from recyclable materials and are produced in ways that minimize your carbon footprint!
Customized crossbody bags
You may want to think about personalizing your canvas crossbody bag if you want to go over and above in expressing yourself. This is a possibility to consider because there are several simple and inexpensive ways to achieve it. 
So, it's time to go shopping now that you are fully informed about crossbody bags.