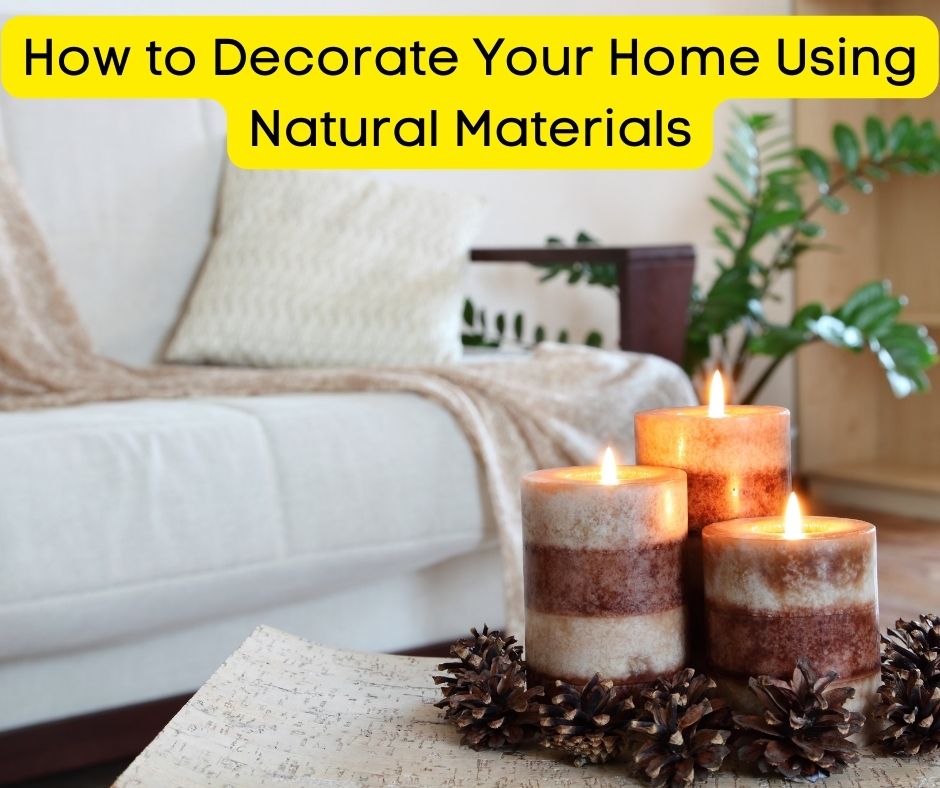 How to Decorate Your Home Using Natural Materials
Introduction 
Having your dream home decorating in the best way possible is all about the way you decorate, and the materials you are going to use to decorate your home, to make you feel at home. When it comes to thinking of decorating your homes it has now become one of the most sought-after trends to decorate using natural materials. Not just homes, most of the buildings in the business and corporate world are now more than looking forward to designing the place they work with natural arts and crafts made out of natural material. 
Reasons for using natural materials
From small pot plants to wall hanging, unique pieces of nature would add class and color not only to your home but also to your life. Many professional meditating instructors and psychologists recommend having a close connection with nature does help to calm your nerves and relieve the stresses you go through in your everyday life. When thinking about that, after a tiered day it would help to come home to meet something more pleasant which has all the right potential to soothe the daily troubles you go through.  What could be a better kind of therapy than nature, to get rid of your stresses in your own home by decorating it with natural materials?  
Sources for natural materials
Modern interior decorating with natural materials and crafts looks eye-catching, pleasant, and unique. Natural and eco-friendly materials create comfortable and aesthetically appealing living spaces with personality. Tree branches and bark, acorns and pine cones, leaves and berries, beach pebbles and seashells, dry flowers, and driftwood are excellent natural materials for adding original designs to modern interiors in eco style. 
Economic benefits
Decorating in the eco style that uses handmade accents and creative home decorations, natural materials, and interior colors is inexpensive, and it makes your home look beautiful and connected to nature. Simple home decorations designed with natural materials are easy to make. Eco-friendly crafts require less time than you need to find what you like to buy.